Advertising Softball World Series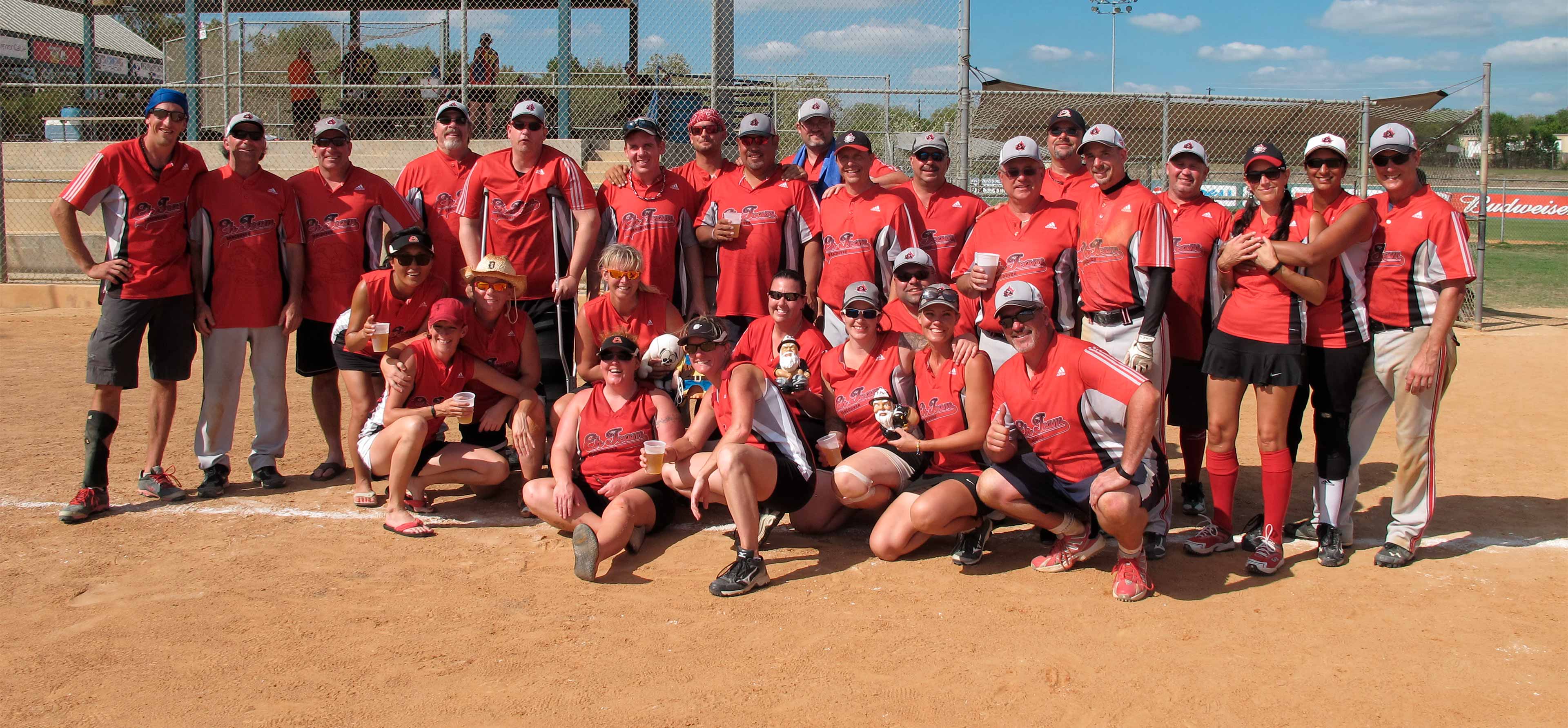 Our client hosts an international marketing networking event cleverly disguised as a softball tournament. Elevate Brand Marketing provides our global sourcing, production and distribution expertise needed to execute this event year after year.
Background
Diamond Ad Ventures began hosting a softball tournament among advertising agencies more than 30 years ago and members of Elevate's executive team have been attending for 25 years.
The event expanded to include marketing, advertising, promotions and media executives from around the world with average annual attendance of 350+.
Each year the event is held in a different location in an upscale resort-style hotel. Participation in the event includes softball, on and off-site parties, lodging and networking events.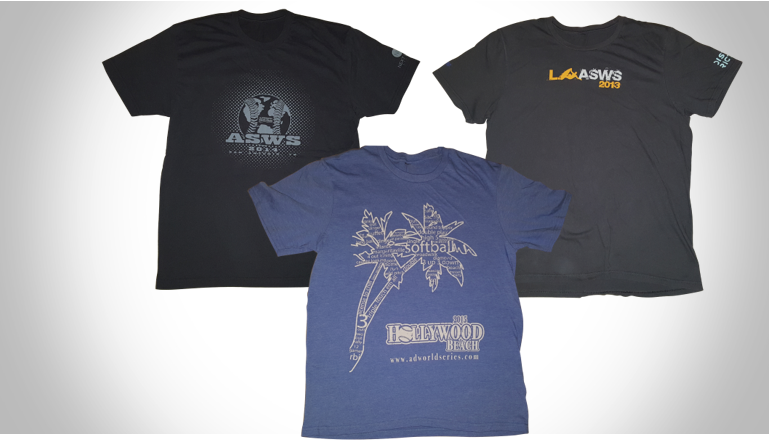 Solution
In 2000 Elevate began a successful partnership with Diamond Ad Ventures that continues today.
Our team provides the design, sourcing and production of all of the branded merchandise including souvenir t-shirts, participant gifts, championship medals and MVP awards.
We provide on-site staff to manage scheduling, logistics, transportation, medical care and venue staffing as well as distributing branded merchandise to generate maximum brand impact.
Results
Over 15 year partnership, hosted more than 5,200 player-executives from 29 cities and 6 countries extending the tournament brand immeasurably.
In addition to delivering unique, branded merchandise, Elevate's logistics support includes gift bag assembly and delivery, equipment delivery, umpire, scorekeeper and medical staff scheduling and coordinating player movement allowed for more than 3,200 softball games (utilizing more than 150 fields) 30 theme parties and 15 awards banquets to take place with minimal issues.
Games cancelled due to logistical or planning issues in event history.
Hours it took for one Dallas team to attend event because they choose bus transportation.
Hours earlier a team from Sydney, Australia arrived at the same event.
I depend on the team at Elevate Brand Marketing year after year to provide great quality, unique promotional items, participant gift bags and award medals. I look forward to many more years of our partnership.

M. Meiches, Founder and President, Diamond Ad-Ventures
Want more information? Please contact us today!